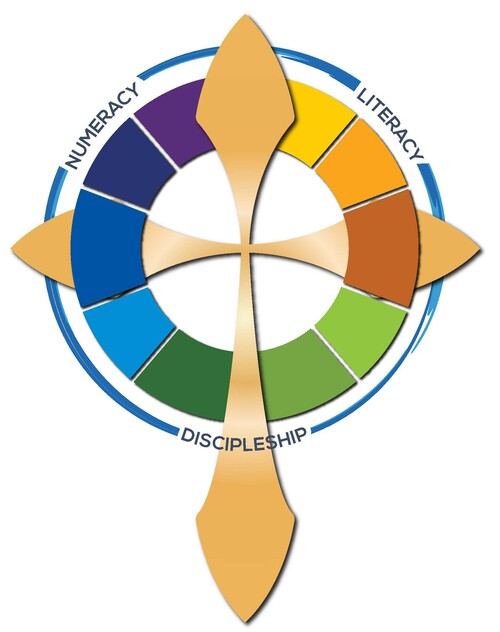 Known for our continual standards of excellence, Lakeland Catholic School Division attracts students of many backgrounds thus contributing to the richness and success in all of our school communities, spiritually, academically, culturally, physically and socially. In our eight Catholic schools (three in Bonnyville, three in Cold Lake, one in Waskatenau and one in Lac La Biche), learning takes place in an environment that is permeated by Gospel values and sacramental life.
As a Catholic education system, founded upon the beliefs, values and traditions of the Catholic Church, Lakeland's Catholic School District's goal is for all students to see Jesus in all that we do while achieving academic excellence. Each school environment successfully supports students in understanding firsthand how their decisions and actions help to permeate each school, home and parish community with faith.
Please take a moment to browse through our Catholic Education section, which will demonstrate some of the faith-based activities and grade-level religious education curriculum that Lakeland Catholic School District currently provides for all students.